Step 1: Identify community centers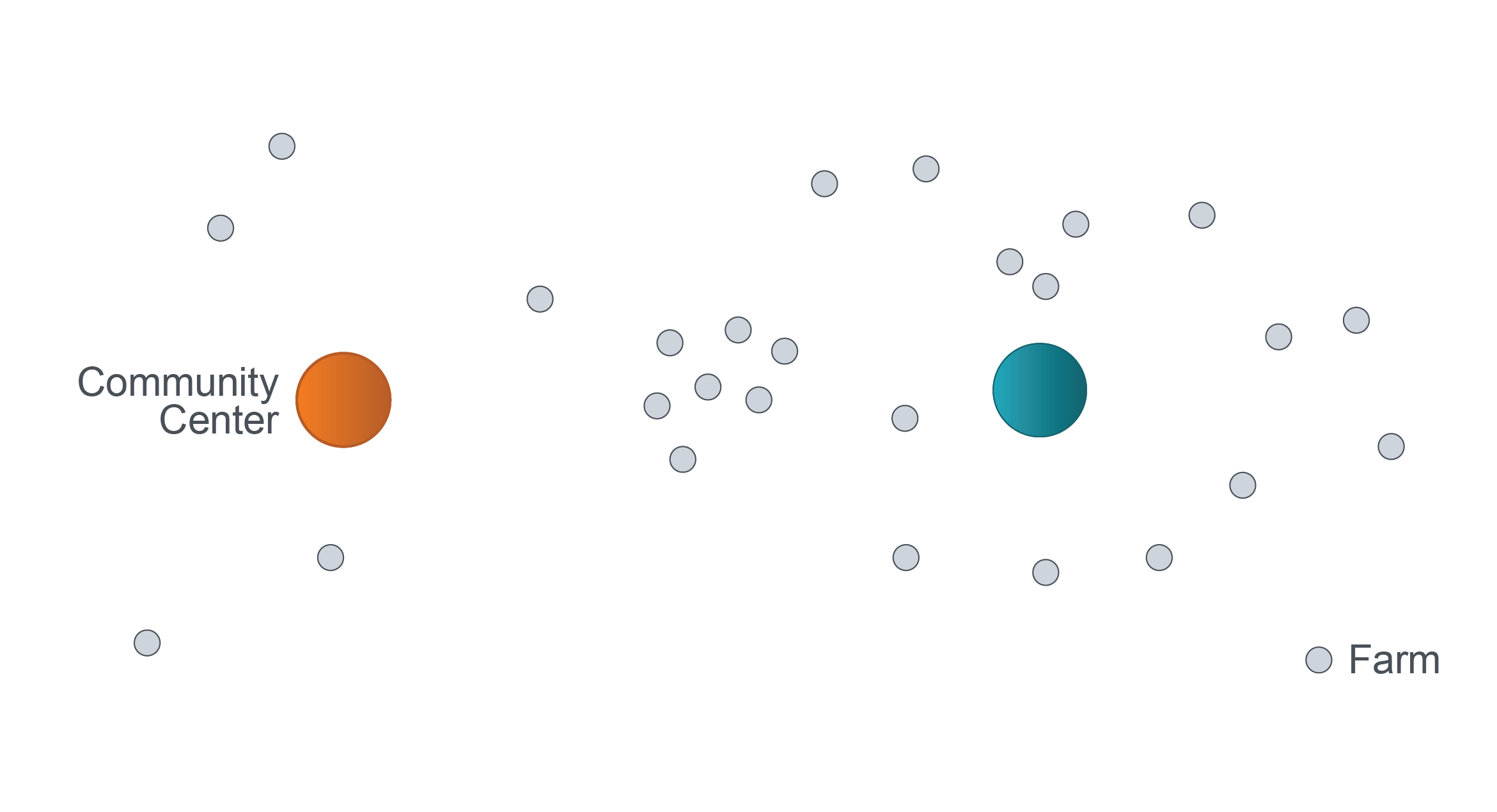 A community center is a site containing some form of civic architecture or more households than could plausibly be related by kinship.
Step 2: Find nearest farms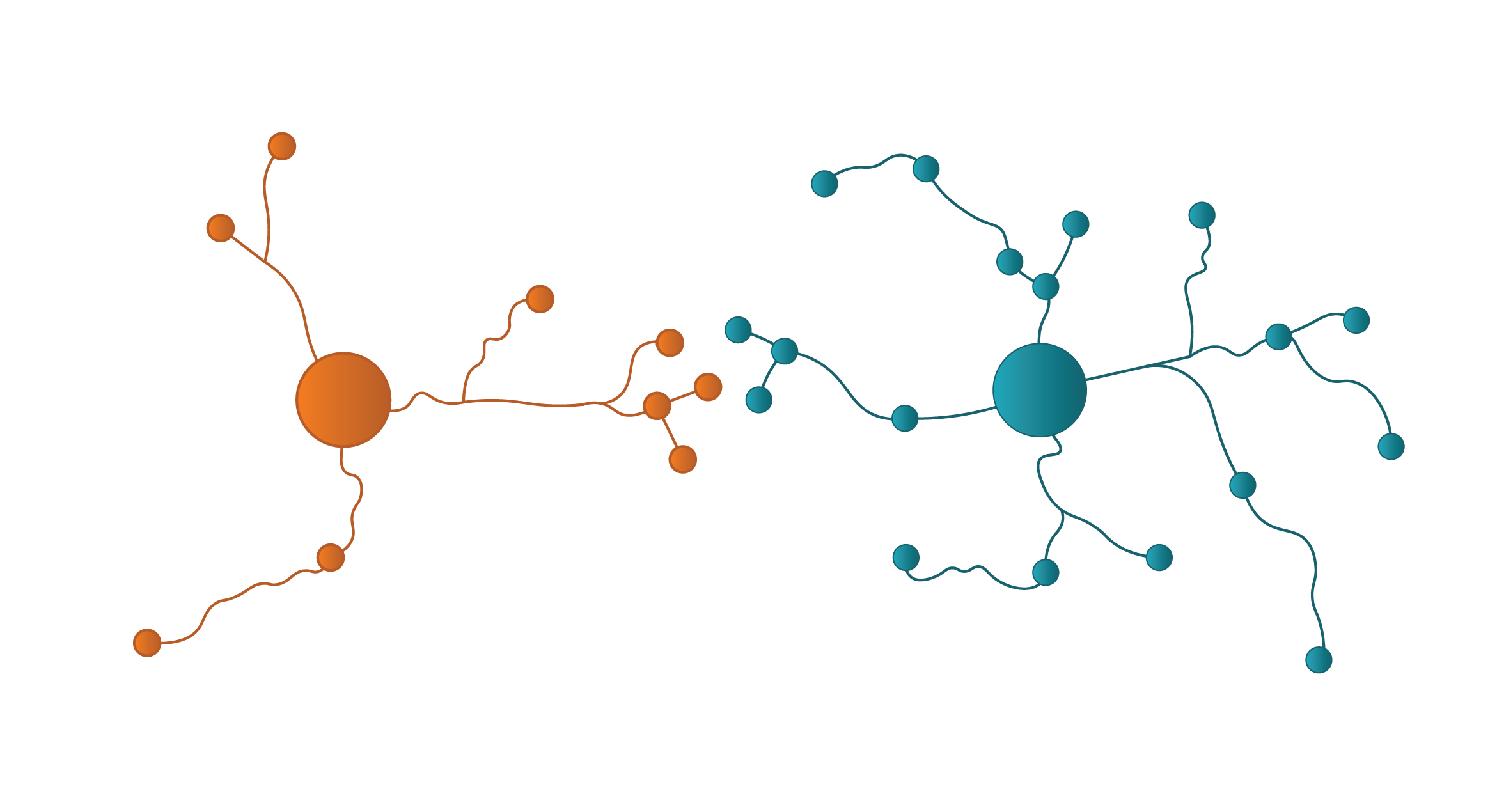 'Nearest' here refers to least-cost or "commute" distance.
Step 3: Join neighboring community centers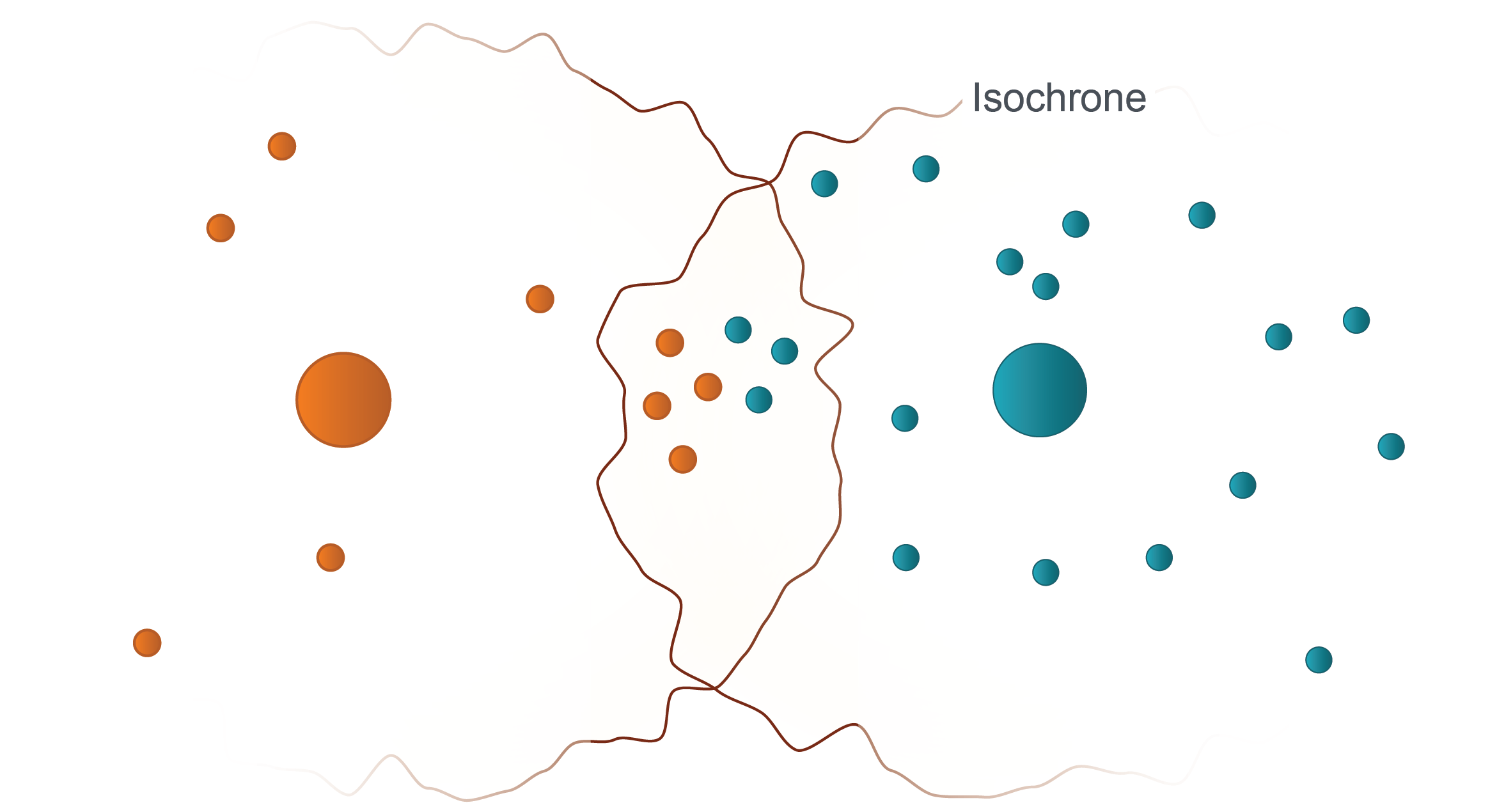 For centers \(C_1\) and \(C_2\) with populations \(N_1 \leq N_2\), if \(pN_1\) are within distance \(D\) of \(C_2\), then \(C_1\) is a neighbor of \(C_2\).
Step 4: Calculate all travel paths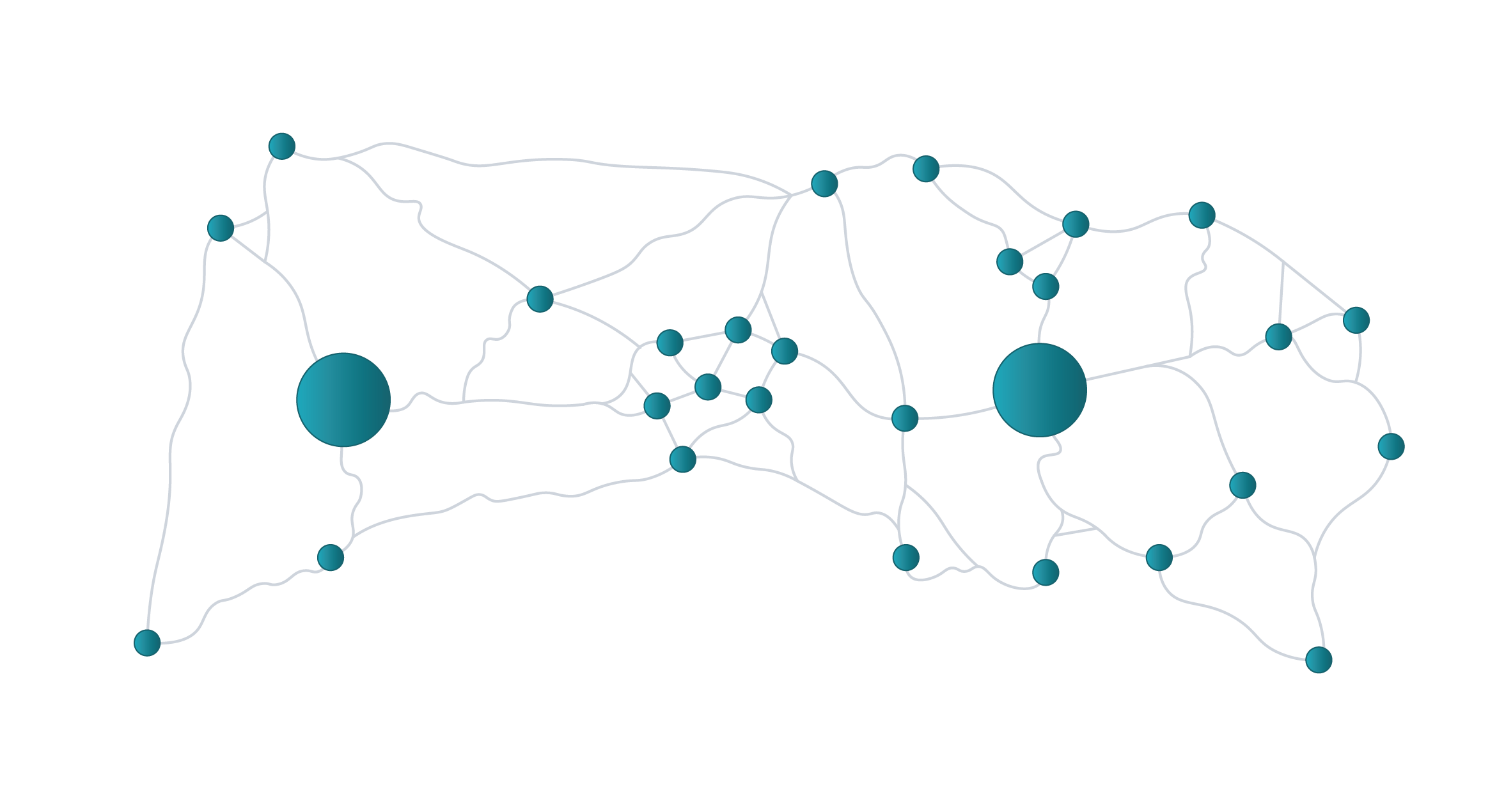 This step ensures communties are "concave" (short paths never leave the community) and helps to avoid unrealistic shapes.
Step 5: Draw community boundary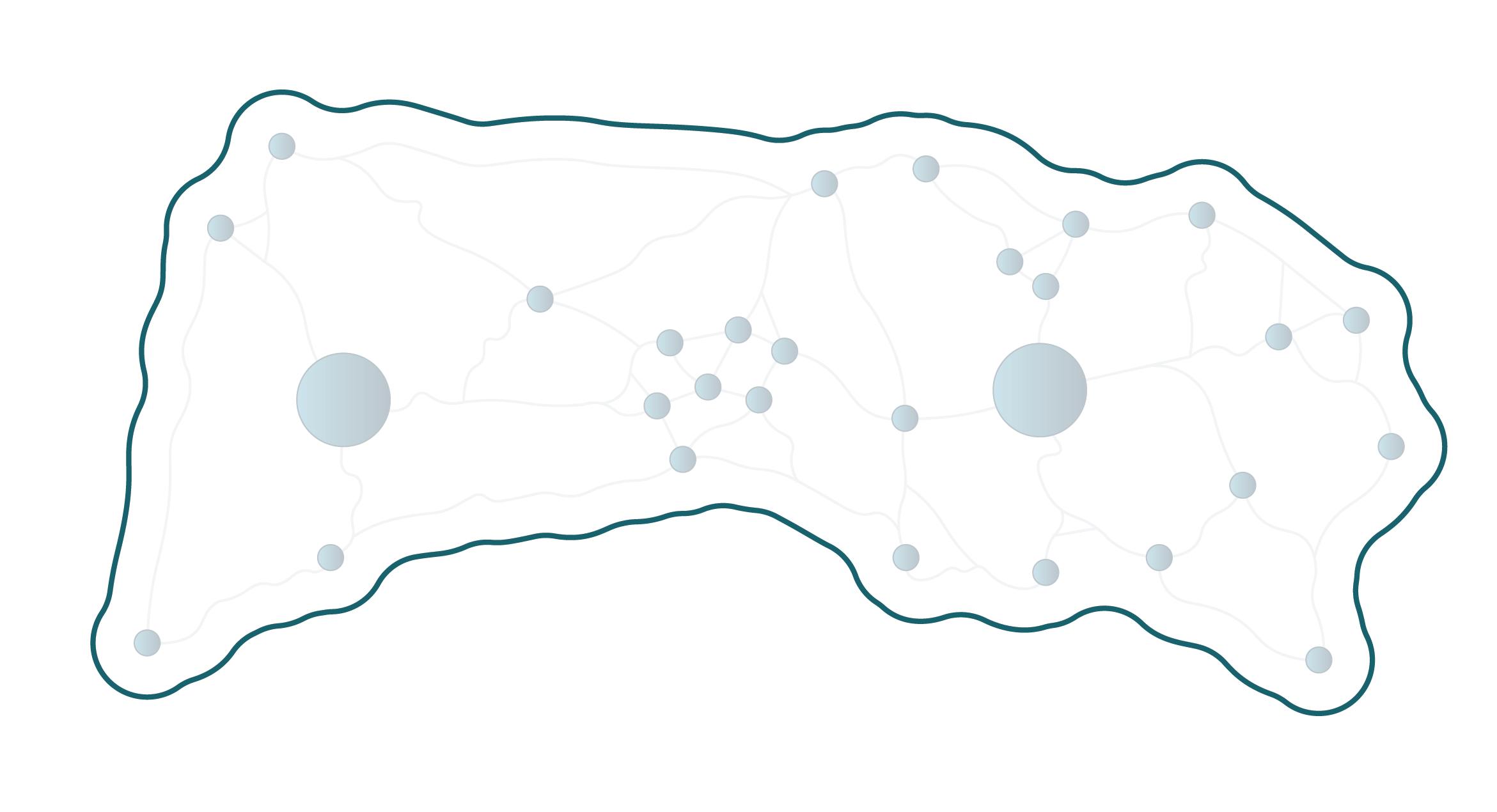 Uses GEOS ST_ConcaveHull as implemented by sf in R.